Welcome to Part 2 of our interview series with Craig Sawyer, SK's Chief Diversity & Inclusion Officer. If you missed Part 1, read it here to learn what it means to be a "Chief Diversity & Inclusion Officer" and find out about some of SK's broad DEI initiatives.
This time, we're diving into the details of DEI and looking at how these initiatives are developed and implemented at SK, from Associates all the way up to executives. We'll also talk about what SK is doing to attract a diverse applicant pool on an ongoing basis.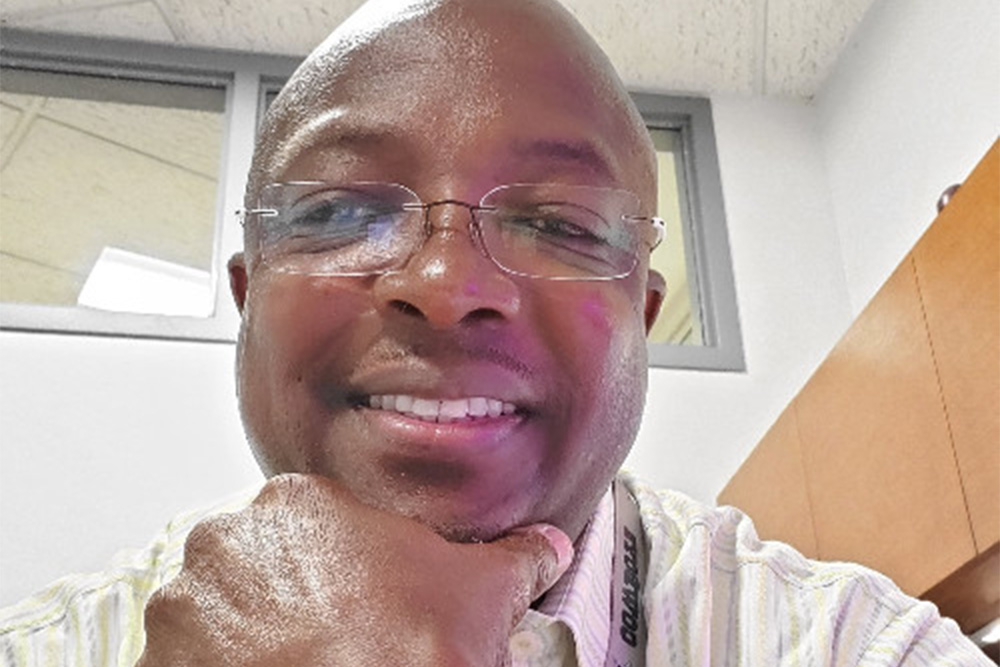 Craig Sawyer, SK's Chief Diversity & Inclusion Officer.
---
SK has planned and implemented Employee Resource Groups (ERGs). Who leads these groups, and what responsibilities do ERGs take on within SK?
ERG leadership is a function of the ERG itself. Any member can be in leadership; it simply requires a vote from the majority of the group. As with the DIAC, the leader will serve for a specified term, usually not to exceed a year, so that others may have an opportunity to lead the group also. ERGS are intended to:
Improve work conditions for Associates. ERGs help groups and remote workers feel connected through a common cause or interest.
Bringing Associates together in a safe place where conversations can flow freely and everyone can feel comfortable sharing their experience.
Identifying and developing leaders in the making. ERG leaders can help identify emerging talent that might otherwise go overlooked due to unconscious bias. Participants can find new opportunities to connect with mentors and supportive colleagues across SK.
Tackling company-wide challenges. ERGs designed to address a specific topic or issue can help keep leaders in the know about issues or wins that are top of mind for the group members.
Lowering the chance of suppressed frustrations. ERGs can help surface an issue that might be too risky for an individual to share alone. This can help address problems quickly and alleviate toxic environments.
How do you keep people engaged in DEI initiatives, from entry-level Associates all the way up to executives?
We started our journey with an SK-wide strategy approach. Working with the senior leadership team, we crafted a strategy for DEI at SK based on data. We have implemented the first stages of the plan but, as they say, all politics are local. We are shifting gears now and standing up local diversity teams that will engage Associates more directly. Macro-level strategy is important, but at the end of the day, we have to provide opportunities for engagement where Associates work every day.
"Macro-level strategy is important, but at the end of the day, we have to provide opportunities for engagement where Associates work every day."
How is SK working to attract diverse job candidates?
Senior leadership at SK Food Group has always had a people-first approach to business. SK's "people-first" philosophy is the key to our continued growth. Building a business focused on revenue, innovation and growth is unattainable unless we have the people in place to get us to the next level. You simply have to have a culture where Associates feel engaged and empowered to be their full selves in order to keep quality people. Our purpose as a company is to provide those opportunities for SK Associates to support their families and personally grow. The first two of SK Food Group's four values are people-centric:
We care about one another.
We do the right thing.
A key component of the SK's DEI strategy is the diversity sourcing policy based loosely off of the Rooney/Mansfield rule. Stephanie Johnson and Jessica Miller have done a phenomenal job managing our brand and reaching out to diverse organizations. Our initial results are very encouraging as we have increased representation of females and people of color in areas where they were previously underrepresented.
Training, including leadership training, is a big part of any DEI program. What kind of DEI training does SK provide to help promote Associates and managers to leadership positions?
We launched a comprehensive DEI training program roughly 10 months ago focused on broad-based DEI issues:
The Market Case for DEI
Implicit Bias
Microaggressions
Cultural Competency
Recruitment and Retention
We plan to reinforce our DEI training and develop online training products to support our live training options.
How do you map out where DEI knowledge/training is needed throughout the organization?
The data committee of the DIAC is tasked with helping us understand this as well as other data-related issues. We will be analyzing data and doing surveys to assess needs across the company and will deploy resources accordingly.
Is there anything else you would like to add?
Not at this time… Thanks for the opportunity to address these important questions.
A huge thanks to Craig Sawyer for taking the time to speak with us about SK's DEI initiatives in detail. Diversity, Equity & Inclusion programs are complex and ever-changing, but they are integral to ensuring tangible and lasting social change.