One of SK Food Group's core values is to "Do the Right Thing." It is living that value by advancing racial and social equity for its Associates and their communities through diversity, equity and inclusion (DEI) policies, programs, and initiatives.  In charge of overseeing those DEI efforts is Craig Sawyer, SK's Chief Diversity & Inclusion Officer.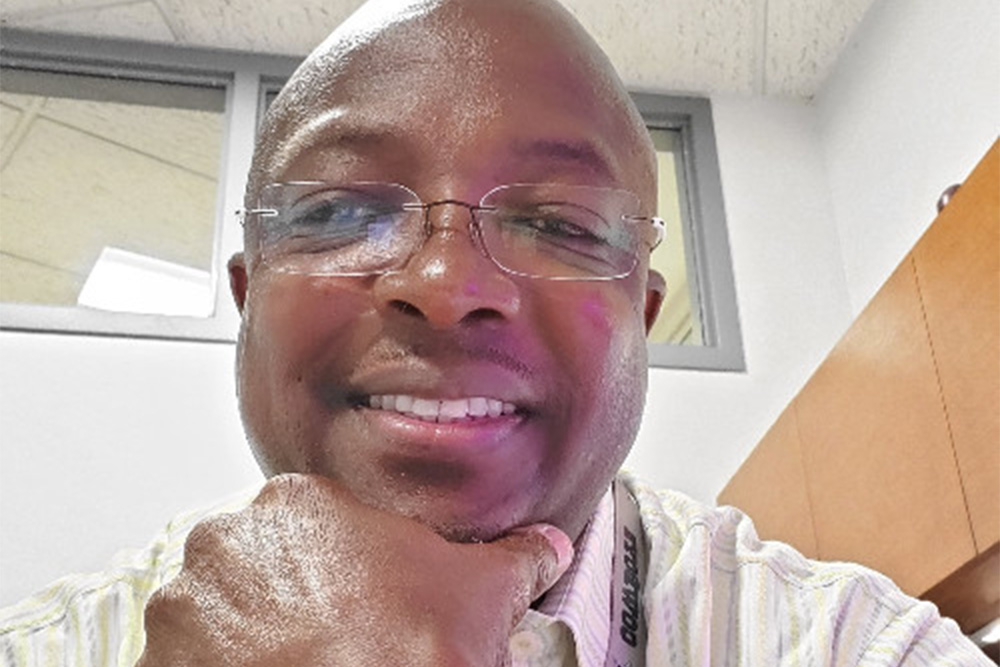 Craig is a professor at the Antonin Scalia Law School, George Mason University, where he teaches statistics (Predictive Analytics for Employment Law / Diversity & Inclusion) and the full diversity & inclusion at the intersection of employment law curriculum. He ran diversity & inclusion programs for over 20 years for Raytheon, Starbucks, Abbott Labs, Deloitte Consulting and Cingular Wireless.
Craig began his career as a statistician and compliance officer for the U.S. Department of Labor, Office of Federal Contract Compliance Programs (OFCCP), where he enforced anti-discrimination and affirmative action laws for the federal government.
We recently spoke with Craig about his role, SK's DEI efforts, and more. This article is the first in a two-part series sharing that conversation. In this first part, we'll explore what it means to be a "Chief Diversity & Inclusion Officer" and look at some of SK's broad DEI initiatives.
---
What are your responsibilities as Chief Diversity & Inclusion Officer, and what do you see as the best part of your job?

I work across SK to optimize organizational culture; align SK's diversity, equity and inclusion goals with business outcomes; and respond to changes or policies that occur outside of the organization that affects organizational culture or our Associates. That translates loosely to:
Developing, managing, and supporting data-based diversity, equity and inclusion strategies
Identifying new programs or initiatives that can bolster diversity within the organization
Supporting collaboration between the DIAC/ERGs and executives/ leadership teams
Addressing Associate DEI concerns and responding to DEI related issues
Developing or supporting change and culture management initiatives
Addressing issues facing specific demographic populations
The best part of my job is getting to do something I'm passionate about: working to make sure everyone, regardless of their identity, is treated with dignity and respect.
"The best part of my job is getting to do something I'm passionate about: working to make sure everyone, regardless of their identity, is treated with dignity and respect."

 
SK has made Diversity, Equity, and Inclusion (DEI) a priority. Why is DEI so important at SK?

Senior leadership at SK Food Group has always had a people-first approach to business. SK's "people-first" philosophy is the key to our continued growth. Building a business focused on revenue, innovation and growth is unattainable unless we have the people in place to get us to the next level. You simply have to have a culture where Associates feel engaged and empowered to be their full selves in order to keep quality people. Our purpose as a company is to provide those opportunities for SK Associates to support their families and personally grow. The first two of SK Food Group's four values are people-centric:
We care.
We do the right thing.
SK Food Group's commitment to DEI is simply consistent with our values.
What are some of the most impactful ways SK promotes DEI in the workplace? Are there any programs or initiatives you are particularly proud of?
We are very pleased with a few things. First, our Diversity and Inclusion Advisory Council (DIAC) is a group of Associates, including senior leaders or executives, that acts on behalf of the company to jumpstart and manage the diversity and inclusion process. The DIAC works closely with senior leaders to ensure tight alignment with the organization's overall business strategy and to help achieve DEI goals. The DIAC helps create strategic accountability for results, provides governance and oversight on diversity efforts, and promotes company-wide communication on progress. DIACS are a critical driver in fostering real organizational change, establishing a dedicated focus on diversity and inclusion priorities, and managing the DEI program.
Our Diversity Sourcing policy has yielded some very impressive results also. In the short time it's been in effect, our staffing team has done an amazing job placing women and people of color in roles where they were previously under-represented.
…
Coming very soon are a number of diversity initiatives based in specific plants that will give our production Associates an opportunity to get in on all of the diversity fun. Stay tuned.
SK Food Group is committed to doing the right thing toward tangible and lasting social change, and its DEI initiatives show that commitment in action. Join us next time for Part 2 of this interview series, where we'll speak with Craig about how DEI initiatives move from idea to action.