This year SK Food Group is celebrating our 75th Anniversary. We know a thing or two about rolling with the times. After all, we started as a small, locally based Seattle mobile catering company. We served a lot of construction and industrial areas and our roots are firmly planted in providing everyday folks with good, nutritious, quality food items at reasonable prices.
Over the years our company has changed hands and names, but as more mobile trucks were added to the fleet so came the need for better and faster food manufacturing services.  As we stretched our goals and imagination, we quickly developed into the company you see today. In 2006 the mobile catering side of the business was sold to concentrate on the manufacturing side. Over time we became a leader in the industry with some of the best quality assurance practices in the world. As of 2017, the company now has 9 locations and we can truly say we now serve all of North America. Enjoy a look back at where we started, and ask yourself, when was the last time you had a cup of coffee for 15¢ or a salami and cheese sandwich for 45¢!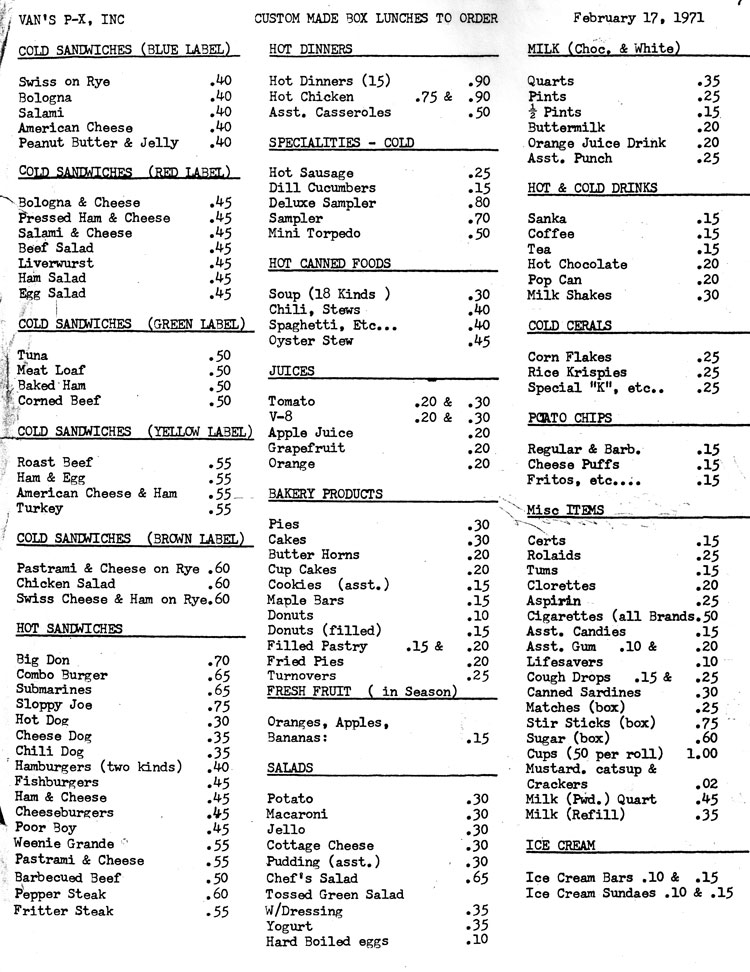 Name change in 1979 to Don Campbell's Quality Food Service
In 2004 name changes to Stover's Kitchen.
Toast handcrafted even then.